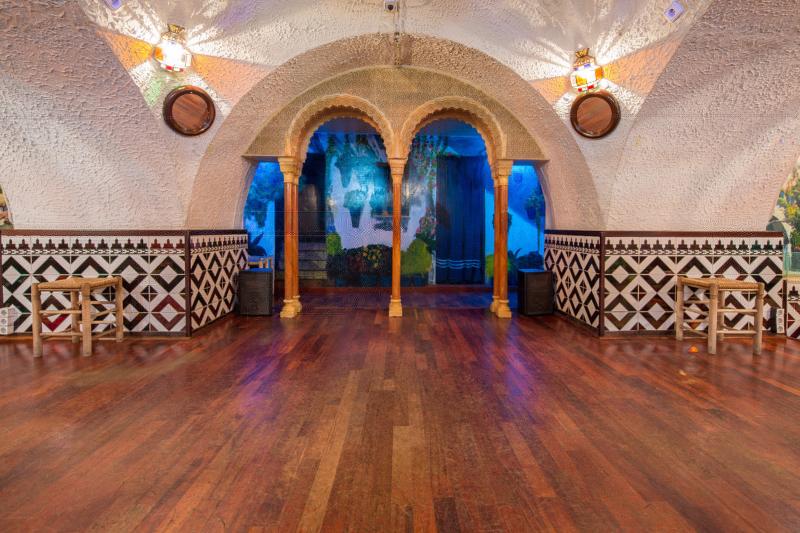 Espectáculo de Flamenco en Tablao Cordobés
Experience a dance show that you won't be able to take your eyes off: A Flamenco Show at Tablao Cordobés! With the black and red outfits and stunning movements these artists makes your evening a night to remember! With this ticket you gain access to Tablao Cordobés in Barcelona and can choose a performance with a drink or with dinner.
Reserva ya
Fantástico:
4.5
– 42

reviews
Cancelación de tickets Cancelación de tickets
Reembolsables hasta 48 horas antes de la fecha reservada. Puede haber una tasa de cancelación de hasta un 20%.
Se acepta ticket electrónico en el teléfono móvil.
Horario
Espectáculo con bebida: todos los días a las 19:15 a las 21:00 y a las 22:30. Espectáculo con cen: todos los días a las 18:00, 19:30, y 21:15 h .
¿Qué incluye?
- Entrance to Tablao Cordobés.
- Flamenco Show.
- Drink or dinner depending on the booked option.
Indicaciones
Espectáculo de Flamenco en Tablao Cordobés
Dirección
Tablao Cordobes, La Rambla 35 08002 Barcelona
Atención al Cliente en Español

+44 20 3870 3444
Necesita ayuda? Contestaremos sus preguntas con mucho gusto.